• corkimat • CorkiMat Plus • modern home • Nontoxic baby play mat • Organic Cotton • promotion • store news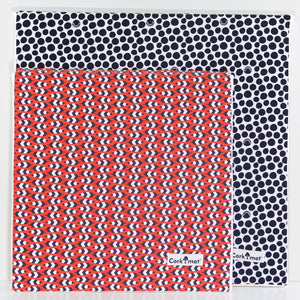 If you are looking to fill a larger area or easier care and less maintenance, we have larger tiles available. CorkiMat™ Plus is only available in CorkiMat™ Lite version.  CorkiMat™ Plus is 1.7X bigger than CorkiMat™ regular CorkiMat™ Lite CorkiMat™ Plus Dimension  appx. 19"x19"(inches) appx. 2'x2'(feet) Weight appx. 15oz/tile appx. 1lb 8oz/tile Price/tile $33.99/tile $48.99/tile Price/sqft $13.56/sqft $12.25/sqft  
---
• corkimat • coupon • discount • promotion • store news
Happy Halloween! Enjoy 15% discount on all CorkiMat set orders! Only applies to CorkiMat set orders, Not for Pre-order items. Offer ends on Oct. 31st, 2015 Discount Code: HAPPYHALLOWEEN SHOP NOW! we wish you happy Halloween 2015 we wish you happy Halloween 2015
---
• CorkiMat™ • eco baby • green baby • modern family • Nontoxic baby play mat • organic baby • press • store news
We are very happy to announce that CorkiMat™ is getting featured on many cool press! We are proud of you being CorkiMat™ lovers! Modern finds for hip kids & parents Babyology.com.au Modern Green Design for kids and babies inhabitots.com Wow! Another cool press! Awesome Inventions UK Peace Love Organic Mom: Non-Toxic and Organic Baby Playmats (Updated 2015) www.notey.com   Eco-friendly baby/family products MADE in USA (www.ecofriendlymamausa.com) Kickstarter.com Naturalbabygoods.com And many more...
---
• corkimat • coupon • discount • green baby • modern baby • modern family • Nontoxic baby play mat • promotion • store news
★ JULY DEAL ★ This adorable Premium Organic Cotton Bib will be yours with any CorkiMat™ or Organic Play Mat orders! Get yours NOW! Offer valid until July 31st. Minimum purchase of $100 or more. Limit one per order.  
---
• corkimat • coupon • discount • modern baby • modern family • Nontoxic baby play mat • promotion • store news
With only a few days left until the Fourth of July, we would love to offer $50 off on CorkiMat™ to celebrate the patriotic holiday! Enter promo code JULYFOURTHCORKIMAT when you check out. Remember, this discount applies on purchase $300 or more and doesn't include previous purchases. Happy Independence Day! xoxo,